A number of curricular and cocurricular opportunities for undergraduate and graduate students at the Valencia campus have been designed for the purpose of creating experiential learning opportunities that enhance students' sense of agency and social responsibility as it relates to their artistry and its place in today's society.
Funding opportunities
Diversity and Inclusion Grants have been designed to help and support students with ideas for events, projects, programs, and initiatives that reflect and promote diversity, equity, and inclusion for the Berklee community. Through these grants, the Office of Student Affairs, Diversity and Inclusion at the Valencia campus provides financial, logistical and organizational support to help student ideas become a reality. Core themes to focus on when applying for a grant should include access and equity, community engagement, community learning and development, and expanding outlooks.
Certificate for Community Engagement and Leadership
This non-credit certificate is awarded by the Office of Student Affairs, Diversity and Inclusion to students who, during their time at Berklee's Valencia campus, show a strong commitment to social justice, community outreach and engagement, diversity, inclusion, social responsibility, and careers through their participation in one of the official cocurricular programs offered on our campus (i.e., Student Advisory Board, UN's Senior Ambassador Program for Sustainable Development Goals, Women in Music, student clubs, diversity grant awardees among others).
Past programs and initiatives
Previous Initiatives
A Chance to Dream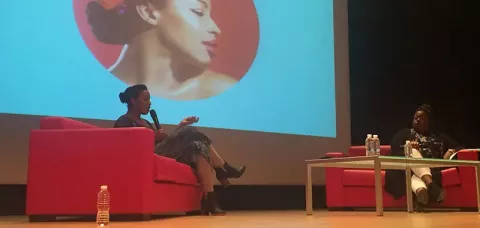 A Chance to Dream was both a panel and a concert that took place at the Universitat Politècnica de València and at Veles e Vents. The purpose was to coach and motivate attendees to follow their dreams and use their power within music to promote social change.
The Indo Flamenco Concert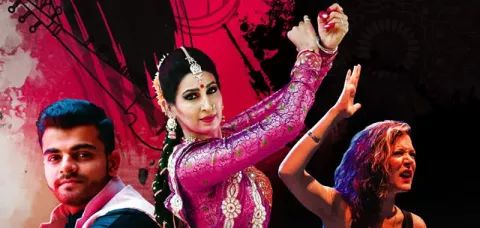 The Indo Flamenco Concert emerged from a student's desire to contemplate the Spanish flamenco roots brought to us from Rajasthan, India.  This charity concert raised funds for two important foundations: Fundación FUVANE and Fundación Vicente Ferrer.
Fill the Void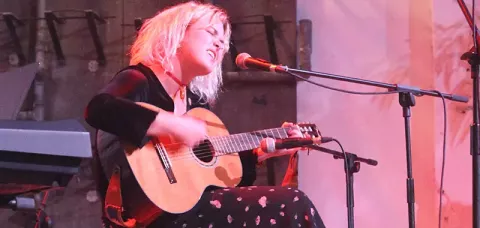 Fill the Void was an event that aimed to create a safe, diverse space for students and the community to come together and bring awareness to mental health and its connection to art and artistry. All benefits collected from donations went to the local organization Associació Nexe.
Kilómetro Cero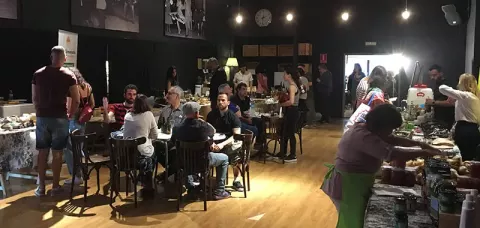 Kilómetro Cero, a student-led event, brought together artists, farmers, and residents of Valencia to promote local consumption and to connect music with sustainable and ecological activities.
Sofar Sounds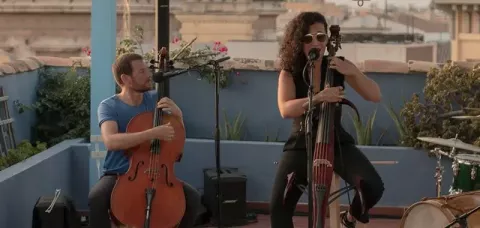 Sofar Sounds is a series of secret pop-up concerts in private locations, fostering a warm community of diverse musicians and performers.
SAAVE Valencia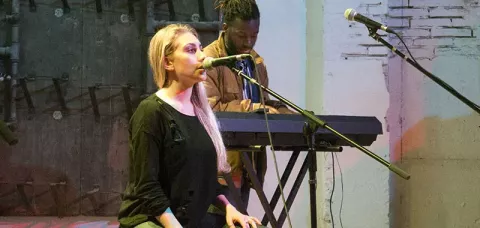 SAAVE Valencia (Student Allies in Anti-Violence Education) is a Berklee community that strives to be a safe space in which all narratives are celebrated. 
HeForShe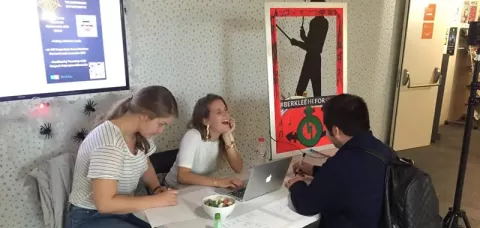 Berklee joined forces with UN Women's HeForShe campaign, a worldwide solidarity movement that seeks to engage men and boys as advocates and agents of change in favor of gender equality and to bring consciousness and awareness that gender equality is not only a women's issue, but a human rights issue that needs to be addressed at all levels. As part of this special collaboration, members of the Berklee community shared what gender equality means to them via a #BerkleeHeForShe photo booth and met regularly to discuss how men and women might experience gender equality differently. Berklee's contribution to the HeForShe campaign culminated in the first Mediterranean Roots Festival (Festival Raíces del Mediterráneo), organized jointly by Berklee's Mediterranean Music Institute and the Valencia campus to celebrate the musical heritage of the Mediterranean area and its influences and fusions. A part of the two-day festival honored this campaign in a concert featuring Mexican singer and UN Women spokesperson Magos Herrera offering a Mediterranean jazz night with the Berklee Mediterranean Ensemble and Valencian alto saxophonist Perico Sambeat, in the presence of HeForShe representatives.
Berklee's Women Empower Symposium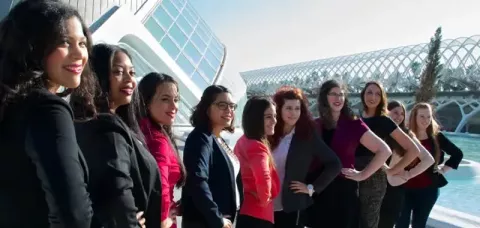 The Berklee Women's Empower Symposium aims to strengthen the Berklee College of Music community while providing the student body access to diverse female role models in the entertainment, media, and music businesses.
Women in Conducting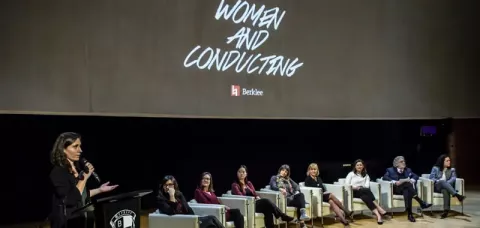 Women and Conducting aims to shed light on and raise awareness of the unbalanced presence of women in the world of conducting, and to discuss strategies and initiatives that could contribute to the elimination of the glass ceilings that exist on leadership positions in contemporary music spheres, from classical music to music direction, orchestration, and film scoring.