Why study at Berklee Valencia?
At Berklee College of Music Valencia Campus, you'll deepen your understanding of music, expand your abilities on an international landscape, and collaborate with exceptional artists from around the globe.
Undergraduate Programs in Valencia
First Year Abroad
Students come to Berklee because they are passionate about music and creativity—and because they seek expert guidance to help them realize their dreams of becoming artists and innovators of tomorrow. First-year students can begin this journey in Boston, or at Berklee's state-of-the-art campus in the vibrant, culturally rich Mediterranean city of Valencia, Spain.
Berklee Study Abroad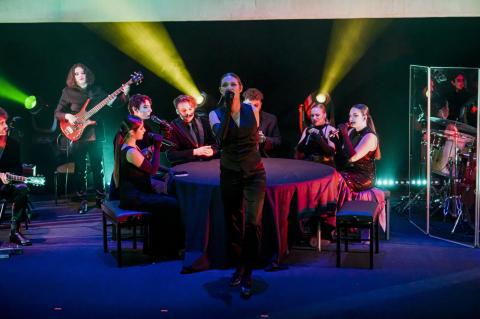 Berklee's study abroad program in Valencia, Spain provides globally minded students the opportunity to become successful global music leaders and to prepare for international careers. At the Valencia campus, students may take advantage of performance and experiential learning opportunities, meet top visiting artists, and network with graduate students on campus.