Students come to Berklee because they are passionate about music and creativity—and because they seek expert guidance to help them realize their dreams of becoming artists and innovators of tomorrow. Students admitted in the First-Year Abroad program will begin their journey on Berklee's state-of-the-art campus in the vibrant, culturally rich Mediterranean city of Valencia, Spain.
In Valencia, students will have the opportunity to begin their Berklee experience in a more intimate setting, one that places a strong emphasis on the global music industry and international career paths. Students will complete the same core curriculum taken by entering students on the Boston campus, while also enjoying an immersive cultural experience in one of the most important musical regions of Spain.
During the end of their first semester, students will work with an advisor to declare a major. Upon completion of their first-year studies in Valencia, students will transfer to the Boston campus to continue in their declared major for their degree or diploma and enjoy access to all available academic opportunities, such as minor programs of study or double majors.
Program Highlights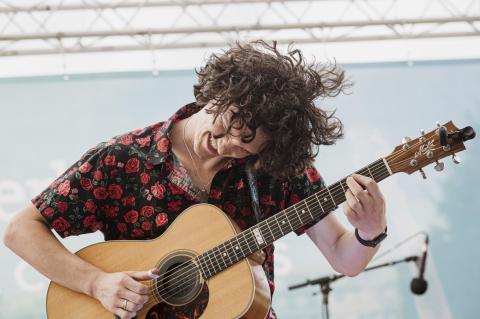 Mediterranean Culture and Music
Music is essential to the history and people of Valencia, where students are exposed to a wide spectrum of cultures and audiences, and to a vibrant gigging community. Students are in a prime location to visit other parts of Europe; as part of the program, they will have the option to travel to Granada in southern Spain.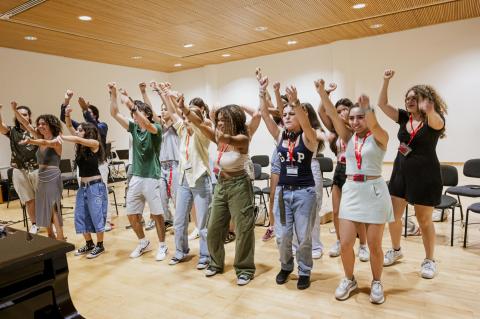 Strong Educational Foundation
Whether they choose the Valencia or Boston campus for their first year, all entering students take the same core curriculum to build a strong musical foundation at Berklee. Courses are composed of arranging, ear training, harmony, tonal harmony and counterpoint, and music technology.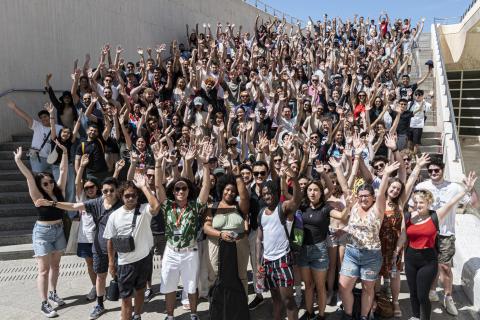 Intimate Campus Setting
The Valencia campus has an approximate student body of 260 and the entire campus is self-contained in one building, with shared performance spaces in the City of Arts and Sciences complex. This provides an intimate setting for first-year students to get to know their classmates, faculty, and staff in meaningful ways.
What Will I Learn?
In addition to the first-year learning mastered by all Berklee students, students who complete the First Year Abroad program will:
articulate their identity in a global context;
evaluate the connections between their own personal decision-making and various local and global issues;
evaluate and apply diverse perspectives to complex subjects in the face of multiple and even conflicting positions (i.e., cultural, disciplinary, and ethical);
apply a deep understanding of multiple worldviews and experiences;
explain and connect two or more cultures historically or in contemporary contexts;
apply musical, cultural, and historical knowledge from Spain; and
address complex global problems using interdisciplinary perspectives independently or with others.