Berklee's campus in Valencia is the first international campus established by the renowned Berklee College of Music - and its first campus outside of Boston. Located in the iconic City of Arts and Sciences in Valencia, Spain, the magnificent 3,600 square meter campus has been designed specifically for music and is equipped with state-of-the art technology.
Berklee's Valencia campus aims to provide a hub to launch the careers across the globe for the most musically talented international students. Offering a unique curriculum, as well as an International Career Center to assist students in their transition from student to music professional, the campus presented Berklee College of Music's first graduate master's degree programs in contemporary music (Scoring for Film, Television and Video Games; Contemporary Performance (Production Concentration); and Global Entertainment and Music Business) in September 2012, and launched a fourth new graduate program: Music Production, Technology, and Innovation in September 2013.
In addition, Berklee's campus in Valencia offers the First Year Abroad and the Study Abroad programs for Berklee students from Boston to study for one or two terms at Valencia, Summer and Special Programs, as well as a new way for musicians around the world to join the global music community – as performers, as practitioners, and as leaders.
Valencia Campus Executive Officers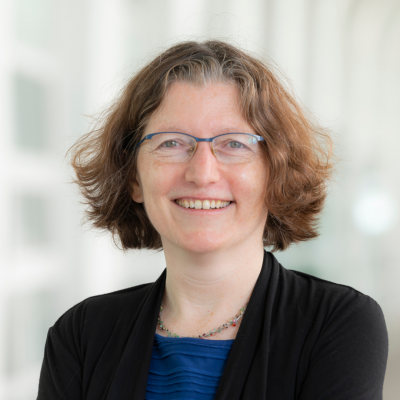 Interim Executive Director/ Dean of Academic Affairs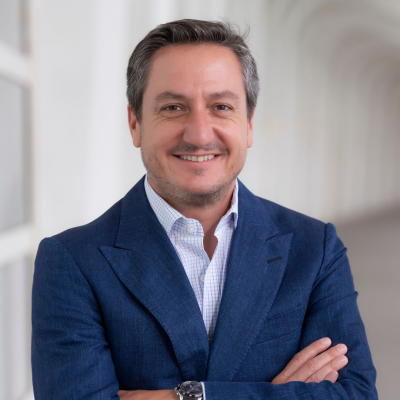 Senior Director of Operations and External Affairs
Valencia Campus Staff
Academic Affairs and Registrar
Tsun-Ju Lin. Manager of Academic Research and Learning Resources
Niamh Millers. Library Assistant
Mikel Aramendia. Senior Coordinator of CPPD and Artistic Initiatives
Martina Naretto. Senior Coordinator for Academic Assessment, Records, and Registrar Services
Maje Vicent. Senior Coordinator for Academic Advising, Scheduling, and Registrar Services
Laura Blasco. Academic Activities and Programs Coordinator
Academic Technology
Andrea Almeida de Mendonça. Director of Technology
Víctor Rodríguez. Senior Coordinator of Information Technology and Campus Services
Alvaro Monrea. Academic Technology Coordinator
Pablo García. Production Manager
Hugo Maldonado. Video Editor and Camera Operator
Jesús Rodríguez. Production Supervisor
Rafael Vicente. Production Coordinator
Mine Erkaya. Studio Manager
Guillermo Espert. Studio Coordinator
Alejandro Ribera. Studio Coordinator
Rafael Carrion. Academic Technology Assistant
Alba Rodrigues. Academic Technology Assistant
Nicolas Romero. Academic Technology Assistant
Belen Muñoz. Academic Technology Assistant
Enrollment
Pilar Vicente. Director of Enrollment
Sarah Tyner. Enrollment Technology Manager
Ana Calvillo. Admissions and Scholarships Manager
Leslie Sithole. Senior Marketing Manager
Zenet Mathiga. Marketing Manager
Beatriz Merino. Marketing Coordinator
Nadine Butova. Admissions Coordinator
Marimar Velaz. Admissions Coordinator
Communications
Laura Carrasco. Communications Senior Coordinator
Judit Bordería Gimeno. Communications Assistant Coordinator
International Career Center
Stine Glismand. Director of International Careers and Alumni Affairs
Max Wright. Senior Career Advisor
McKinley Short. Senior Career Advisor
Andre Walker. Career Advisor
Operations
Jorge Gil. Director of Operations
Begoña de Torres. Senior Manager of Human Resources
Esteban Lull. Human Resources Senior Coordinator
Irene Sorribes. Human Resources Coordinator
Nerea Enguídanos. Finance Senior Manager
Gerardo Camps. Finance Senior Coordinator & Internal Legal Advisory
Nacho Martí. Finance Assistant Coordinator
Salva Raposo. Facilities Senior Manager
Jorge Mora. Campus Facilities Service Coordinator
Hector Prieto. Operations Assistant Coordinator
Stéphanie Le Grand. Executive Assistant
Student Affairs, Diversity, and Inclusion
Clara Barberá. Director of Student Affairs, Diversity, and Inclusion
Daniela Tanner. Health and Wellness Manager
Antonio Muñoz. Senior Coordinator for Housing and Student Services
Diana Prieto. Student Engagement Coordinator
Study Abroad
Katie Irwin. Director of Study Abroad and Special Programs 
Tracey Mellor. Assistant Director of Study Abroad
Valencia Campus Academic programs
Master's Degree Programs 
We currently offer master's degrees in the following four areas:
Master of Music in Contemporary Performance (Production Concentration)
Master of Arts in Global Entertainment and Music Business
Master of Music in Scoring for Film, Television, and Video Games
Master of Music in Music Production, Technology, and Innovation
Undergraduate Programs in Valencia 
Berklee undergraduate students have the opportunity to study on the Valencia campus and expand their international experience in two programs:
First Year Abroad
Berklee Study Abroad
Summer Programs 
Summer programs (available to those as young as 15) allow you to expand your musical horizons on the state-of-the-art Valencia campus together with experienced teachers and gifted students.
More About Berklee College of Music
Mission and Philosophy
The mission of Berklee College of Music is to educate, train, and develop students to excel in music as a career. Cultivating the musicianship of all of our students is the foundation of our curriculum.
Vision for 2025
As the preeminent institute of contemporary music, Berklee will transform music education and enhance the power of music to better our world. Building an inclusive culture that promotes diversity in all its forms, we will nurture the growth of the world's most inspired musicians so they may fully realize their artistic, creative, and career potential. Berklee will forge new connections among art forms, musical cultures, technologies, and institutions, creating a dynamic global network that fosters innovation, collaboration, and community.
History
Berklee was founded by Lawrence Berk, an engineer trained at Massachusetts Institute of Technology and a veteran arranger with the CBS and NBC radio orchestras who wanted to teach contemporary music and provide practical career preparation for the working musician. His idea caught fire, and the small teaching studio grew into a sizable school, and then a college, in just over two decades.
Honorary Degree Recipients
There is a select group of performing and recording artists, educators, and contributors to today's professional music who are recipients of the honorary doctorate degree from Berklee College of Music.
Accreditation
Graduate programs at Berklee's campus in Valencia, Spain, are accredited by official authorities in both the United States and in Europe. All graduate programs at Berklee are accredited by the Commission of Higher Education of the New England Association of Schools and Colleges (NEASC), which is internationally recognized as an authority on educational quality. The Master of Music in Scoring for Film, Television, and Video Games; the Master of Arts in Global Entertainment and Music Business; and the Master of Music in Contemporary Performance (Production Concentration) are additionally accredited by Spanish educational authorities, valid throughout the European Higher Education Area (EHEA).
Support Us
Thanks to the enthusiastic generosity of alumni, parents, friends, corporations, and foundations, Berklee is able to mirror the diverse and ever-evolving landscape of the music industry. As a result of your philanthropic gifts, we come closer to fulfilling our mission, which is to educate, train, and develop students to excel in music as a career. For information regarding this area, please send an e-mail to Manuel Costa at mcostaruiz@berklee.edu.