In order to give students a broader understanding of the music industry, we invite industry-leading artists, professionals, and visiting faculty to give lectures and workshops related to specific challenges and opportunities in the industry. Faculty visiting from the Boston campus frequently come to Valencia for special workshops and presentations. In many cases, students from all masters programs are welcome to attend visiting artist and faculty sessions, regardless of program.
Visiting artists and faculty change each year. Here are some of the visiting professionals who have visited campus in the past on behalf of the scoring for film, television, and video games program:
Iván M. Lacamara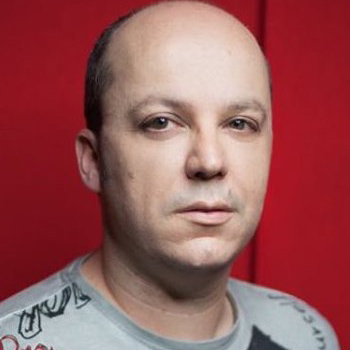 Ivan M. Lacámara is a film composer born in Zaragoza, Spain, especially known for his work for Money Heist (2017), Locked up (2015–2018), El accidente (2018), and The Boat (2011). He has composed the original soundtracks for many television series and short films, as well as additional music and arrangements for films, tours, and records.
Zeltia Montes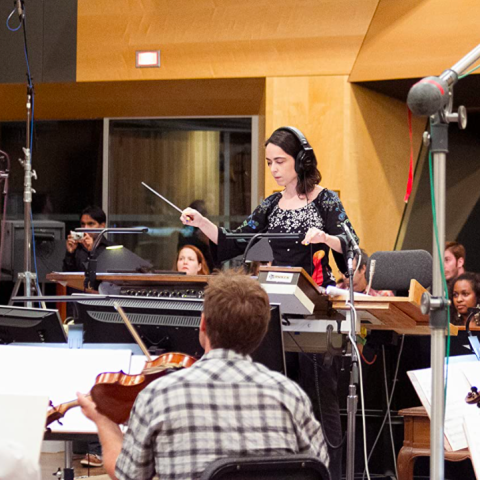 Zeltia Montes received a Spanish Academy Award (Goya) nomination for Best Original Song in 2016 and is a two-time Jerry Goldsmith Award winner for Best Composer, in 2008 and 2011. Montes composes music for film, TV, and documentaries, but is also passionate about songwriting, concert music, electronic music production, and sound design experiments. Her music has also been recognized by the International Film Music Critics Association with a nomination for Breakout Composer of the Year 2012; by the Catalan Academy with a Gaudi Award nomination in 2014; by the Galician Academy with a Mestre Mateo Award in 2014 and two additional nominations in 2008 and 2011; and by the Hollywood Music in Media Awards with three nominations in 2009 and in 2011. Her music has also received awards at many international festivals, such as the New York City International Film Festival, Park City Film Music Festival, Garden State Film Festival, Moondance International Film Festival, and the Telly Awards, along with numerous nominations from the Goldspirit Awards and Mundo BSO Awards.
Mariela Besuievsky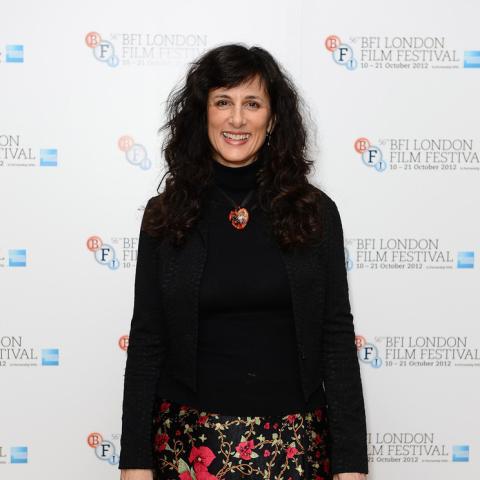 Mariela Besuievsky is a film producer born in Uruguay. She graduated from the Municipal School of Dramatic Art (EMAD) and studied film at the International School of Film and Television of Cuba (EICTV). She is known for her work on El secreto de sus ojos (2009), Los crímenes de Oxford (2008), and Al final del túnel (2016).
Rachel Portman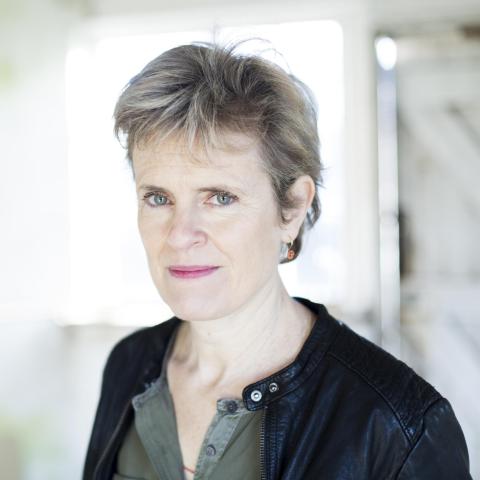 British film composer Rachel Portman is known for her work on Nunca me abandones (2010), Emma (1996), and Chocolat (2000). She became the first female composer to win an Academy Award for the score for Emma and the first female composer to win a Primetime Emmy Award for the film Bessie. She has received two additional Academy Award nominations for The Cider House Rules and Chocolat, which also earned her a Golden Globe nomination.
Conrad Pope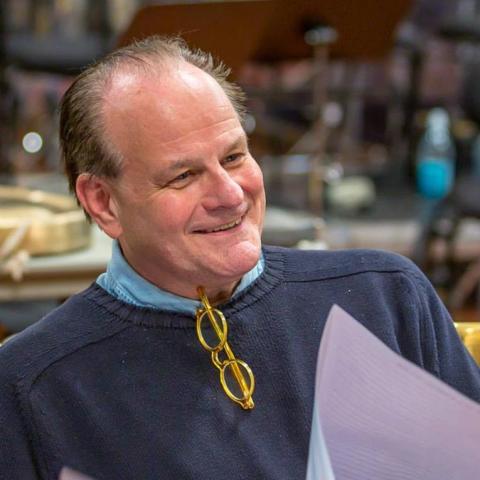 Conrad Pope is an orchestrator and film composer known for his work on Harry Potter and the Sorcerer's Stone (2001), The Hobbit: The Desolation of Smaug (2013), and Moonrise Kingdom (2012). His work has received the prestigious Leonard Bernstein Fellowship, the Fulbright Fellowship, and first prize from the Pacific Composers Forum Composition Competition.
Jack Wall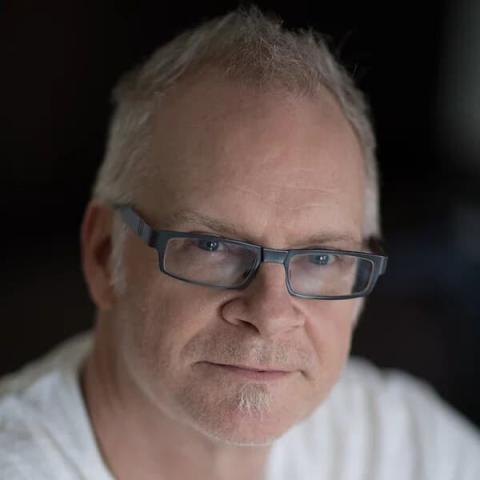 Jack Wall is an ASCAP-award-winning and BAFTA-nominated composer best known for his rich, cinematic scores found within popular video game franchises such as Call of Duty: Black Ops 2, 3, and 4; Mass Effect 1 and 2; the Myst series; Jade Empire; and several others. He has won multiple awards for his work. Most recently, Wall scored the supernatural drama television series Shadowhunters: The Mortal Instruments, which airs on Disney's Freeform TV, as well as the latest record-breaking entry in the blockbuster Call of Duty series, Call of Duty: Black Ops 4. He has also written additional music scores for numerous TV series including the fantasy drama series Reign on the CW and Emerald City on NBC, as well as scored the high-octane action film Hard Target 2 on Netflix.
Maggie Radford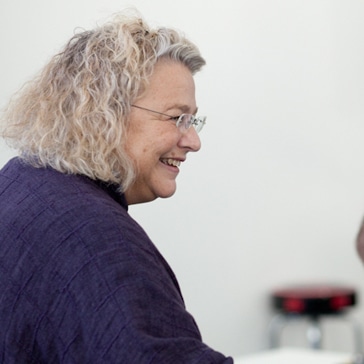 Maggie Rodford is an established music supervisor and producer who has worked on many feature films and television series, including The Gladiator, The Lion King, Thor, Pan, Harry Potter and the Goblet of Fire, and many others. She has a strong musical background, and has studied piano, cello, and choral music. She is currently Managing Director of the Air-Edel Group, a California based firm for music supervision and production services.
Irene Blecua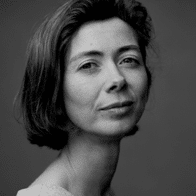 Irene Blecua is a world-renowned film editor in Spain. She was born in Barcelona and has studied at New York University and the University of California, Los Angeles. She has built a significant body of work, editing more than 30 feature films, and has recently been involved in collaborations with Netflix.
Alberto Iglesias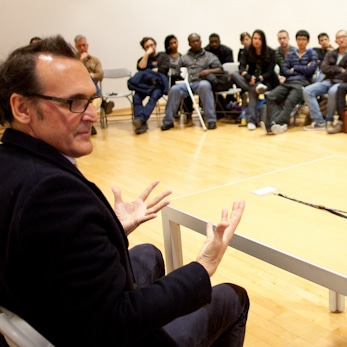 Acclaimed Spanish composer Alberto Iglesias visited campus to give a clinic to students about scoring for films and his techniques for writing. He is a scholar with classical training including piano, guitar, composition, and counterpoint, and electronic music studies. He has composed music for dozens of films worldwide and has won many awards, including being nominated for several Academy Awards, most recently for his work on the films The Constant Gardener, The Kite Runner, and Tinker Tailor Soldier Spy
Alejandro Amenábar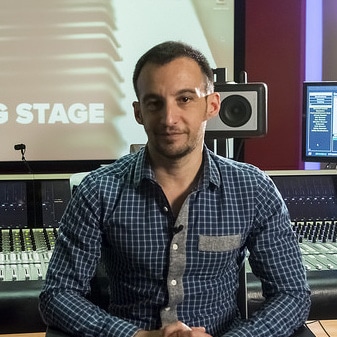 Alejandro Amenábar is a Spanish film director, screenwriter and composer. Among other honors, he has won nine Goyas, two European Film Award and an Oscar. He was on campus to give a talk to the scoring for film, television, and video games program.
Watch video
Richard Davis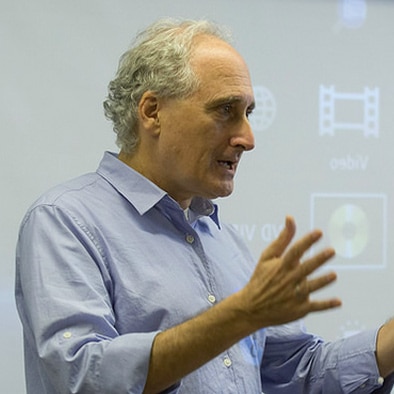 Berklee's Scoring for Film, Television, and Video Games Master's Degree Program welcomed Richard Davis, author of Complete Guide to Film Scoring, as a visiting professor. During his visit, Davis led a session with our students focusing on film scoring and orchestration. In his own words, "A big part of what I teach is storytelling through music. It's also understanding how the music fits in as a partner. It must have an intention, and a flow that communicates very specific feelings or ideas to the audience."
Watch video
Eduardo Tarilonte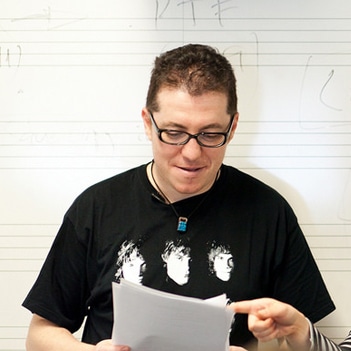 Eduardo Tarilonte is an award winning sample library developer with many best selling titles, and a prolific composer who has completed over 300 different musical projects over his 20-year career. He visited campus to speak to students about producing and developing sample libraries and effectively using them in compositions.
Eric Reasoner
 Eric Reasoner is a professor at Berklee's Boston campus in the Film Scoring department. He visited our campus to speak to students about his experience as a music editor and the importance of the position when it comes to composing soundtracks for film. He is a Berklee alumnus, and has held the position of supervising music editor at Segue Music. He has numerous major motion picture screen credits including Robin Hood: Prince of Thieves, Lethal Weapon 3, Curly Sue, Swing Kids, Die Hard with a Vengeance, and Lethal Weapon 4, and others.
Watch video
Federico Jusid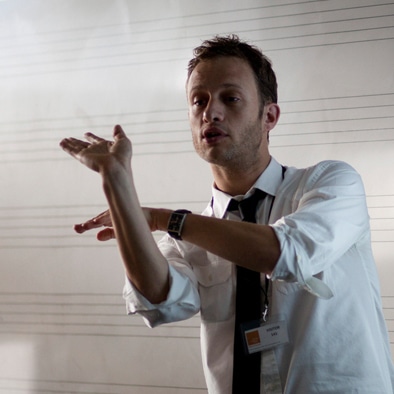 Federico Jusid is a Spanish and Argentinian composer with a prolific career, having written music for 30 feature films and over 15 television series. Currently working in Madrid and Los Angeles, he visited the Valencia campus to give a clinic to master's students about composition and film scoring. He is also an accomplished pianist with concert performance all over the world and has written pieces for symphony and solo piano.
Mason Daring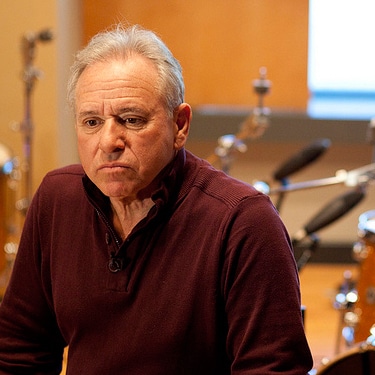 Mason Daring is an accomplished multi-instrumentalist and Emmy-winning composer for film and television. He has worked on more than 70 productions, including major and independent films, and owns his own record label, Daring Records. Mason came Berklee in Valencia as a visiting professor, teaching classes on film scoring in addition to a class titled Performance Techniques in the Recording Studio.