Berklee Valencia's campus on the Mediterranean coast is the ideal location to study a range of world instruments, from oud to guzheng to tabla. Our Master of Music in Contemporary Performance (Production Concentration) will give you the opportunity to study one-on-one with expert faculty. And through weekly ensemble classes, you will get the chance to rehearse and perform with your classmates, gaining practical experience on your instrument in a variety of styles and contexts. Combined with coursework in music production and entrepreneurship, our master's program is designed to help you launch a successful career in music.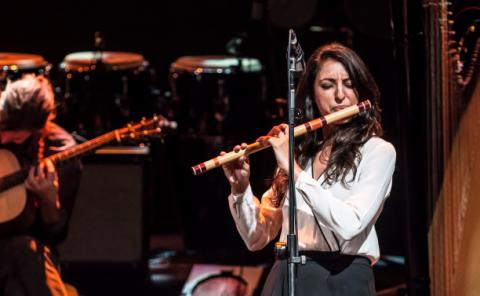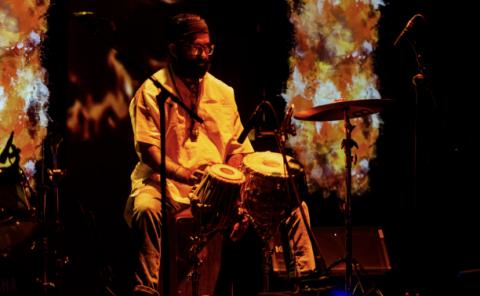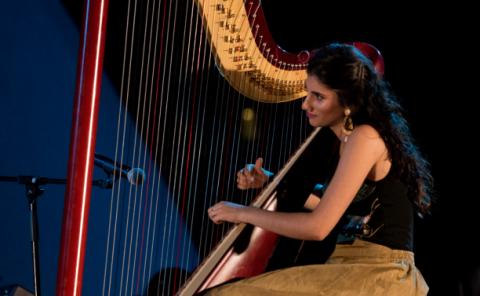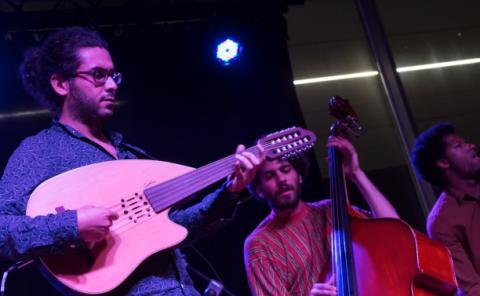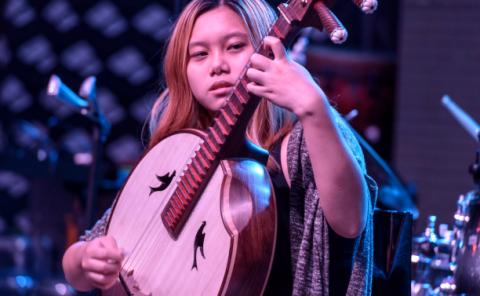 World Instruments Faculty
Faculty from the Master in Contemporary Performance (Production Concentration) have decades of top-tier professional experience, leading the industry as both performers and educators. Taking a broad-minded approach to repertoire, the world instrument faculty work one-on-one with students to provide them with the expertise and support needed to launch a successful music career.
Visiting Artists
World instrument students in the master's program at Berklee Valencia have access to an impressive range of visiting artists, who often visit campus to conduct masterclasses and clinics. These visits are not only a great educational opportunity, they also inspire and motivate our students, while providing opportunities to connect with professional musicians.
Relevant musicians such as Jorge Drexler, Bela Fleck, Abigail Washburn, Ebo Krdum, Marta Gomez, Jose Manuel León, Alicia (Mujerklórica), Raul Rodriguez, and others have visited our campus. Watch these videos for a glimpse of what's waiting for you as a bass student at Berklee Valencia.
Student Performances
Students who attend the Master of Music in Contemporary Performance (Production Concentration) have multiple opportunities to perform and record in the studio through ensemble classes and other courses in composition and production. In addition, students can perform in extracurricular shows such as the Lagos Series, Cafe Solo, Berklee a Les Arts, the Berklee Valencia and Reina Sofia collaboration concert, commencement-related concerts, Inocon, and many more.
Scholarship opportunities
World music instrumentalists that apply for the M.M. in Contemporary Performance (Production Concentration) might be eligible for the Berklee Groove Scholarship. This scholarship is awarded to talented musicians accepted to the program whose principal instruments are drums, bass, general rhythm section, and traditional/folk/non-traditional instruments, and covers up to 90% of tuition fees. Awardees have the opportunity to learn from faculty members such as Gary Wilis (bass) and Yoel Paez (percussion).
Besides the Groove Scholarship, bass students can apply to other scholarships offered by Berklee. To review the complete list of scholarships and options to fund your education, you can visit the scholarship and funding section.