Guitarists enrolled in the Master of Music in Contemporary Performance (Production Concentration) work closely with our faculty in private lessons, developing their individual artistry and deepening their knowledge of technique, harmony, improvisation, and more. In addition to private lessons, guitar principals also take an ensemble course each semester, expanding their skills as performers and collaborative artists, while exploring a wide range of musical genres, from jazz to flamenco to pop.
Building upon this foundation of instrumental proficiency, our master's program also teaches artists the production skills and business acumen they'll need to create their best work and navigate today's music industry.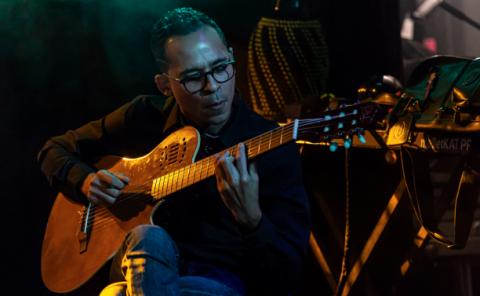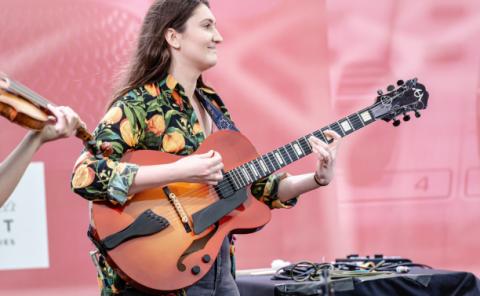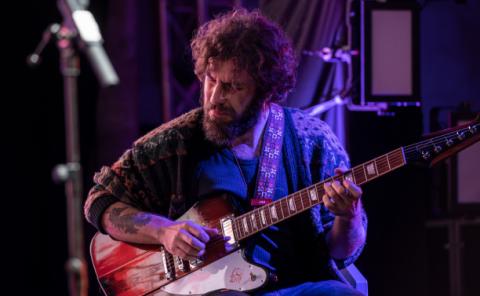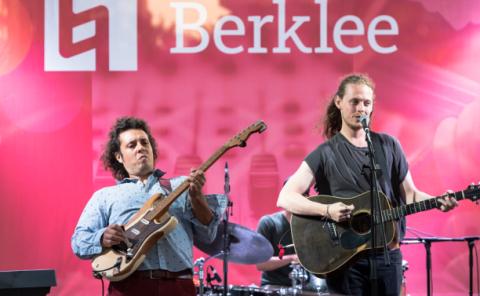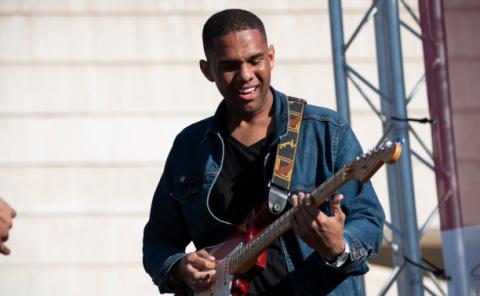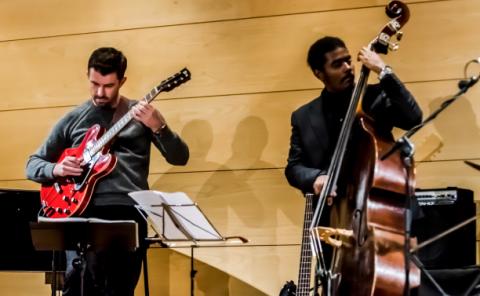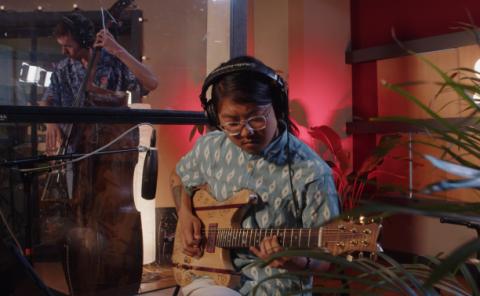 Guitar Faculty
With decades of professional experience, deep knowledge of the instrument, and a broad-minded approach to repertoire, the guitar faculty from the Master in Contemporary Performance (Production Concentration) lead the industry as both performers and educators. Working one-on-one with our dedicated teachers will provide you with the expertise and support you'll need to reach your goals.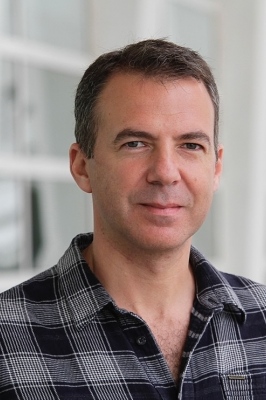 Israel Sandoval
Instructor
---
Get to know the entire Berklee Valencia faculty.
---
Visiting Artists
Meeting your guitar idols—and learning the secrets to their success—is not only exciting, it can inspire and motivate you to take your own playing to the next level. Students in the master's program at Berklee Valencia have unparalleled access to visiting artists from all over the world.
Renowned guitarrists in the world such as Jim Kelly, Daniel "Melón" Jiménez, Javier Limon, Becca Stevens, Antonia Jimenez, Jose Manuel León or Ebo Krdum, among others, have visited our campus. Watch these videos for a glimpse of what's waiting for you as a guitar student at Berklee Valencia.
Scholarship opportunities
Guitar applicants might be eligible to get a Berklee scholarship. To review the complete list of scholarships and options to fund your education, you can visit the scholarship and funding section.