In order to give students a broader understanding of the music industry, we host industry-leading artists and faculty from Boston to give lectures and workshops related to specific challenges and opportunities in the industry. Faculty visiting from the Boston campus frequently come to Valencia for special workshops and presentations. In many cases, students from all masters programs are welcome to attend visiting artist and faculty sessions, regardless of program.
Visiting artists and visiting faculty change each year. Here are some of the visiting professionals who have visited campus in the past on behalf of the music production, technology, and innovation program:
German Ramos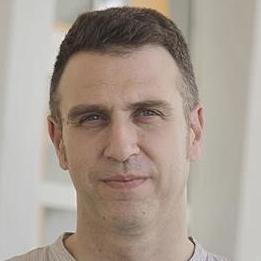 German Ramos is involved in audio technology courses for musicians covering acoustics, audio effects, and sound synthesis. He has served as an employee for many professional audio companies doing research and development.
Tin Men & The Telephone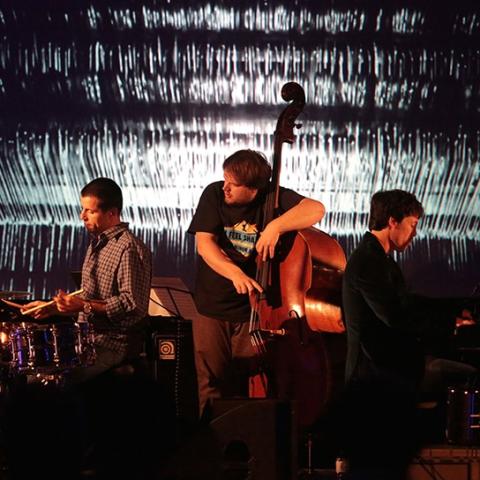 An Amsterdam-based jazz and improvisational band, Tin Men and the Telephone employ live electronics, projected visuals, and audience participation in their work. They incorporate their own groundbreaking technology (an app of their own design) to get audiences involved in their one-of-a-kind concert experiences. 
View video
Steve Genewick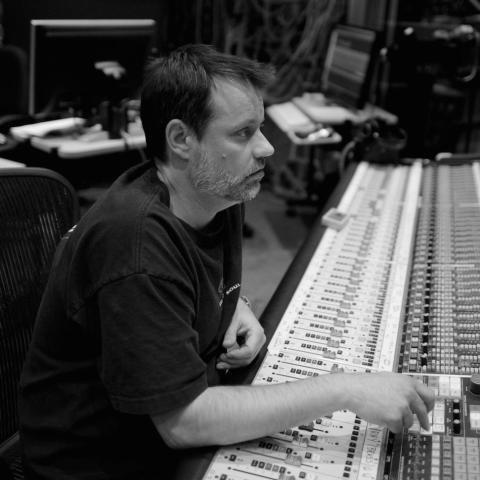 Possessing over 25 years of experience both as a studio and live recording engineer, Steve Genewick has worked primarily out of Capitol Studios as a staff engineer since 1994. He is a three-time Grammy-nominated recording engineer and has worked with artist such as Diana Krall, Gladys Knight, Neil Young, Quincy Jones, and Paul McCartney, among others.
David Mash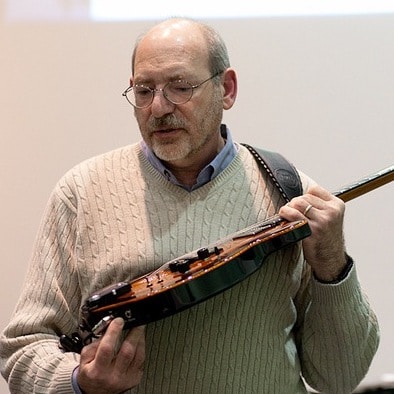 Author of nine books and a recognized expert on music technology, David Mash is senior vice president for information,strategy, and technology at Berklee. One of Berklee's true innovators, he founded the Music Synthesis Department (today known as Electronic Production and Design), developed the Center for Technology in Music Instruction, and assisted in the design of the Berklee Learning Center, the country's largest networked music-learning facility.
Young Guru and Sean C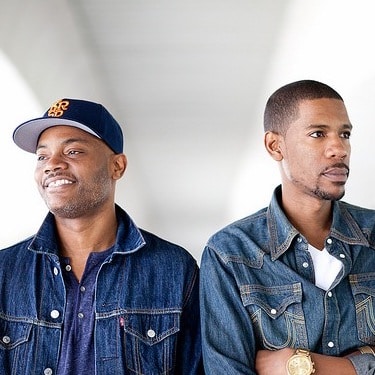 Award-winning producers Young Guru (nominated for a Grammy Award in 2011 for his work on "Empire State of Mind" by Jay-Z and Alicia Keys) and Sean C (award-winning American producer, DJ, and artists and repertoire specialist) came to our campus for a series of seminars open to all students
Brian "Raydar" Ellis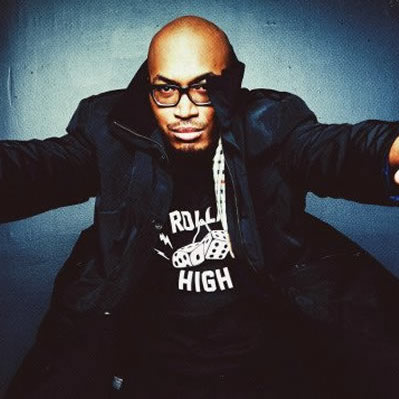 The referenced media source is missing and needs to be re-embedded.
Berklee College of Music graduate, artist, producer and current Berklee assistant professor in Songwriting, Brian "Raydar" Ellis visited our campus and performed with students at Innovation En Vivo. "Raydar" Ellis currently teaches Hip-Hop Ensemble and Turntable Technique at Berklee's Boston campus and has collaborated with Mos Def, Roy Hargrove, DJ Rob Swift, and CeeLo Green of Gnarls Barkley during his career.
BT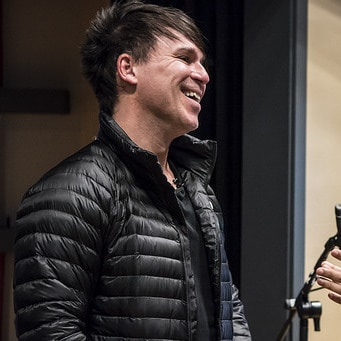 BT is a platinum-selling artist, visionary producer, film composer and technologist. He is an internationally-renowned recording artist himself, trusted by superstars such as Sting, Britney Spears, Sarah McLachlan, Tori Amos, Madonna, Seal and Peter Gabriel to produce modernist and memorable hits, with a bleeding-edge electronic flair. He has composed unforgettable scores for films The Fast and the Furious, Partysaurus Rex, Go, Stealth and Oscar-award winning Monster. 
View video
Dave Smith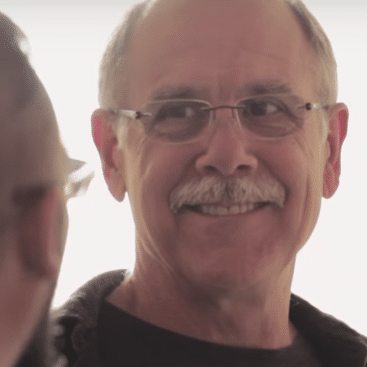 Dave Smith, who visited campus to give a masterclass, is an engineer and musician who has pioneered many groundbreaking music technologies. Smith was responsible for the first polyphonic and microprocessor-controlled synthesizer, the Prophet 5, and later the multitimbral synthesizer. He is also referred to as the 'Father of MIDI' for his role in the development of MIDI, now a standard interface protocol for electronic instruments and recording/pro audio equipment. 
View video
Leslie Ann Jones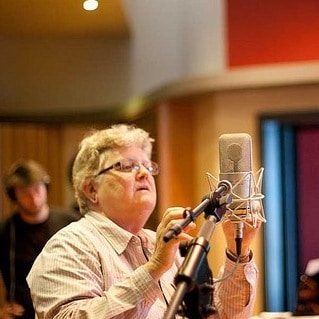 Leslie Ann Jones, director of music recording and scoring at Skywalker Sound, visited the Valencia campus to talk to our composition and technology students about recording music for films and video games and about setting up microphones for different instruments and styles. 
View video
Moldover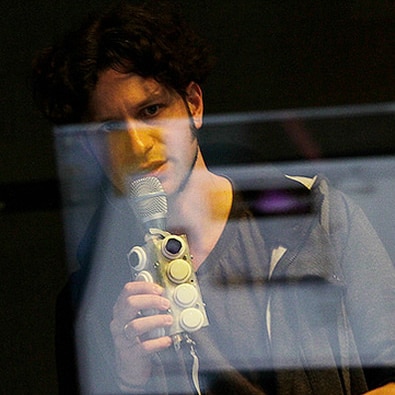 Musician, artist, and inventor Moldover visited our campus to take part in the innovation seminar with students from our Master of Music in Music Production, Technology, and Innovation program. Known as the "godfather of controllerism," he spoke to our students about his recent work and the formula for the future of live-sound manipulation: Computer + Controller = The New Instrument. 
View video
Tommy Torres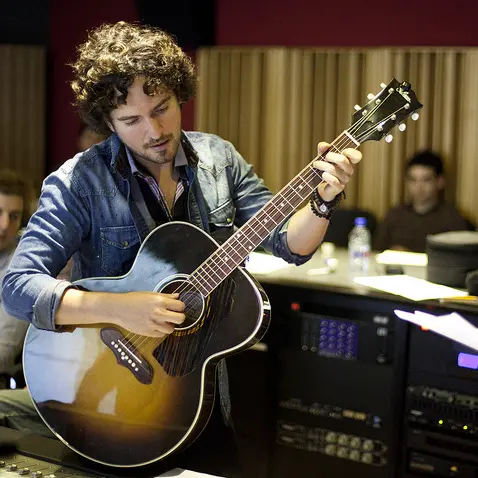 Tommy Torres is an award-winning producer, singer, and songwriter from Puerto Rico. During his visit to our campus, he selected a song by alumna Vanessa Barabad '14G,, to walk students through the recording and production process. Torres, a Berklee alumnus himself, also talked to students about life after graduation.