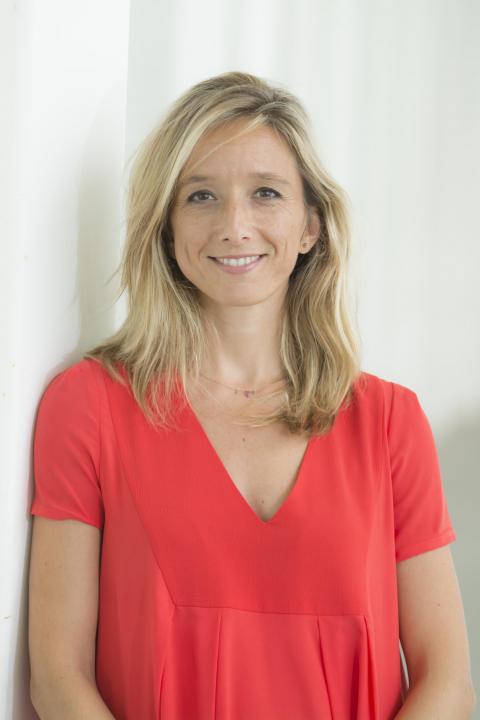 Clara Barberá
Position
Director of Student Affairs, Valencia Campus; Instructor
Career Highlights
English National Ballet, soloist (1997-2004)
Rambert Dance Company (2004-2009)
Goldberg Variations (2010), Royal Opera House (Kim Brandstrup/Tamara Rojo)
Education
B.A., The Open University, London,

 business studies

Masters in arts management, Universidad Complutense de Madrid
In Their Own Words
"As well as being the manager of Student Affairs here at Berklee in Valencia, I also teach Movement for Musicians. My aim is to help performers (and non-performers) become aware of their own physicality, their own particular body language, and their presence on and off stage; to explore their creativity outside the music language and to compare such language to dance in the process of its composition. I would like for students to realize how movement can enhance audiences' experience of music as well as their own, and how being more comfortable in their own skin can help them become wholesome performers and human beings."
"During class, I like to create an environment for students that is safe and caring, where there are no right or wrong ways of expressing themselves through movement. I encourage them to develop their own voice and vocabulary by offering them tools to improvise and to construct their own movement material whilst working on their flexibility, coordination, memory, stamina, and strength."
"The only thing I really expect from students is to keep an open mind throughout the journey; to commit to the class, to the group, and to themselves; and to be ready to get out of their comfort zone in order to further develop their skills. I would like to think that by taking this class and passing on my knowledge and passion for movement, they might (just might!) be able to consider music composition for dance as another possibility to explore in their future careers. There are infinite ways of incorporating dance and movement into music and we are exploring just a few of them for now."
"Rather than a teacher, I like to think of myself as an enabler, a trigger for these wonderful talents to grow and develop. I thrive on Berklee students' energy, on their hunger and commitment to music, on their creativity and in the huge potential they show in all artistic areas. That's why I love collaborating with them; I can share and pass on my experience as an artist and see them blossom right in front my eyes."