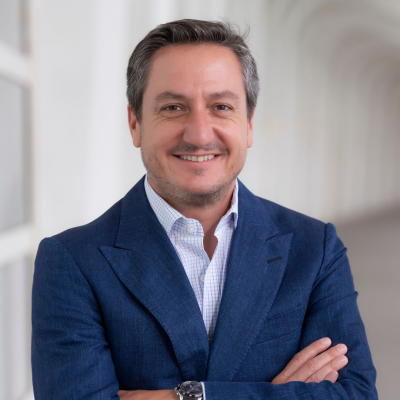 Manuel Costa
Position
Senior Director of Operations and External Affairs
Biography
Manuel Costa is the senior director of Operations and External Affairs at Berklee's campus in Valencia, Spain. Costa leads the operations department of the campus, including the areas of finance, legal, human resources, facilities, and public safety, as well as the Communications and Institutional Affairs department, identifying potential partnerships and alliances that will support the growth of campus operations.
Costa joined Berklee in 2019 as communications and marketing manager at Berklee Valencia. In 2020, he was appointed interim director of operations and external affairs, communications and institutional affairs. He has played a critical role in key campus-wide efforts such as the negotiation of the new agreement with the City of Arts and Sciences, the management of the COVID-19 crisis, and the adaptation to a hybrid campus operation, as well as the establishment of relevant institutional agreements with local and national entities.
Prior to Berklee, Costa served as head of institutional communications, public affairs, and brands at Ferrovial and as regional communications manager at Deloitte Spain. He has also worked as international sales executive and editorial project director at NOA Professional Services, working internationally in countries such as Romania, Latvia, Chile, Venezuela, and Colombia, among others. He has experience teaching and lecturing at renowned universities such as Universidad de Navarra, EAE Business School, and Universidad de Valencia. He holds a bachelor's degree in law from Universidad Cardenal Herra and has completed various postgraduate degrees, including a master's degree in corporate and political communications from Universidad de Navarra.