Creation Through Exploration: A Berklee Valencia Grad's Journey to Produce Music for Rising Middle Eastern Artists
August 31, 2022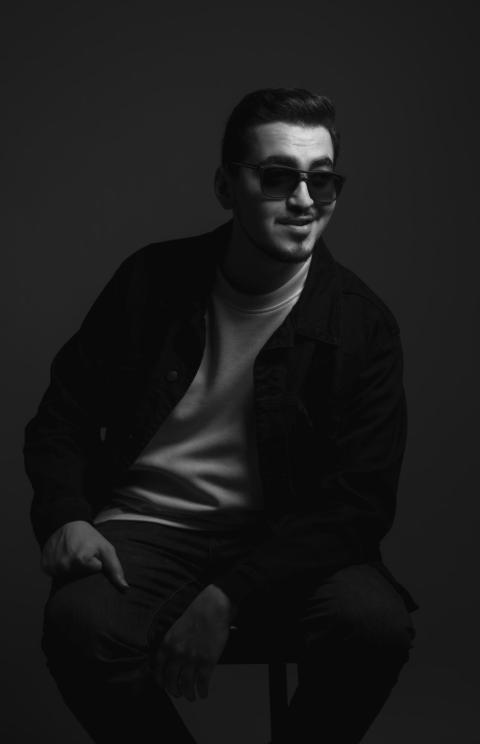 When Nasir AlBashir M.M. '20 broke into the Middle Eastern music industry, he did so as a performer and composer. But while navigating this fast-growing market for six years, he discovered that collaboration was his true passion, so he decided to pivot to a career in music production. "Music is a creative profession," AlBashir says, "and that means there's no cookie-cutter way to get it done."
Hoping to gain the industry knowledge, experience, and skills necessary to support a production career, he enrolled in Berklee Valencia's Master of Music in music production, technology, and innovation program. He studied with Elysha Zaide, Pablo Schuller, and Dani Castelar, who gave him the ability to imagine new creative possibilities. Realizing those possibilities, however, came from collaborating with other musicians on campus who, he says, "opened doors that you wouldn't necessarily have opened yourself."
AlBashir's studies and experience prepared him to take on his current role as a lead producer at Levant Studios, a recording facility in Amman, Jordan, where he's worked with rising Middle Eastern artists including TikTok sensation Issam Alnajjar, Palestinian-Chilean singer Elyanna, and Jordanian-Palestinian singer Zeyne.
AlBashir took seriously his responsibility to deliver a high level of quality for his clients, and his experience at Berklee helped him do just that. Along the way, he learned new approaches to music production while gaining a new perspective on the industry.  
In addition to becoming proficient in music production software such as Ableton Live and Pro Tools, AlBashir learned to apply a fundamental lesson from his time at the college: to accept when a song is completed. The piece must be high quality, but he still must meet his deadlines.
"One of the really cool lessons that I got from Berklee was being able to distinguish between finished and perfect, and realizing that it's not going to be perfect, but it can be excellent, and it can be finished," AlBashir says.
A Life of Music Exploration
Having gained the expertise he needed from Berklee Valencia, AlBashir reentered the industry ready to start projects with new artists, developing preferred methods to music production that would help catapult their careers.
AlBashir refuses to produce if the artist is not in the studio, and he encourages artists to guide him in creating their vision for a song. He wants his clients to freely vocalize their ideas beginning in preproduction, because it is important that they like and see themselves in the music.
"[Music production, technology, and innovation Program Director] Pablo Munguía once said that when you're producing a track and it flops, the artist has to deal with that, but you'll work the next day," AlBashir says.
Meanwhile, he's tried to remain innovative by creating records that are hybrids of Western and Arabic music, connecting both traditions in harmonic and organic ways that sound familiar. "Like it's part of your home, but with a twist," AlBashir says.
An example of this is Zeyne's single "Minni Ana," produced and cowritten by AlBashir. The track, whose title translates to "For Myself," blends R&B music with Arabic lyrics and features several unexpected melody changes to keep listeners entertained.
AlBashir says his clients are using social media to connect their music to current news and trends, and that women artists are expanding the subject matter that Arabic music can be about. "Love and hardship are usually what you're discussing," he says. "But 'Minni Ana' talks about self-confidence, self-loathing, one's relationship with oneself, and the effects of anxiety." 
AlBashir plans to continue working with up-and-coming artists, both at Levant Studios and at his artist development company, Echolibrium. He hopes to see Levant become a cultural hub, reminiscent of Berklee Valencia, that helps artists kick-start their careers. "I'd love to see that be the bridge between us and the world, if I'm not too much of a dreamer," AlBashir says. "So far, so good."