Anna Parry M.A. '18: It's Time to Innovate the Live Music Industry
January 23, 2021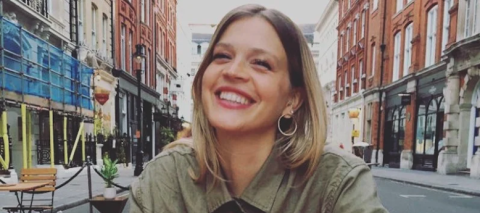 The COVID-19 pandemic has had a massive impact on the live music industry. Anna Parry M.A. '18, who works in programming at London's O2 Arena, a 20,000-seat venue that hosts more than 200 events each year, knows this first-hand. 
In an average year, Parry's job consists of working with her team to secure the industry's top artists and events, but lately her focus has been on ensuring that fewer performances are cancelled and finding alternative dates in late 2021 and early 2022. "In addition to rescheduling and booking new shows, my team has been looking to secure alternative content, such as streaming performances, TV and movie filming productions, and sports," she said.
Parry's role involves meeting with promoters and agents to better understand the touring marketplace, attending industry conferences and live shows, and keeping up to date with music information, something she learned while studying in the Master of Arts in Global Entertainment and Music Business program at Berklee Valencia.
"One of my biggest highlights [from Valencia] was being a part of the DIY Musician Conference in collaboration with CD Baby," said Parry. "I worked on that conference for months and was able to see it come together, helping independent musicians form networks and strengthen their careers, which put the degree into context." 
Learning how to network successfully was another key takeaway from her time in Valencia, and it's one that is still paying off. Rachel Stoewer Poston, a former professor at Berklee Valencia, introduced Parry to her network in London, helping her transition into professional life, while another recent graduate, Celia Paula Lodge M.A. '17, helped Parry with her move and became her roommate.
"At the time I did not realize how valuable [networking] would be once completing the program, but almost all of the connections I made at Berklee have been fruitful," she said.  
Despite the challenges she has faced, Parry is optimistic that the health crisis will lead to more innovation into the live entertainment industry, due to the implementation of digitalization, virtual reality, and the use of social media such as TikTok. 
"I feel as if we are weathering the storm and will come out stronger," she said. "Now, more than ever, people are realizing how important live entertainment is, and we can't wait to deliver it to them once it is safe to do so at the O2."