Berklee Global Career Summit 2024
Venue Title
CaixaForum Valencia
C/ d'Eduardo Primo Yúfera, 1A
Valencia
46013
Spain
Admission
Tickets are required. Current Berklee Valencia students are directly enrolled in this event.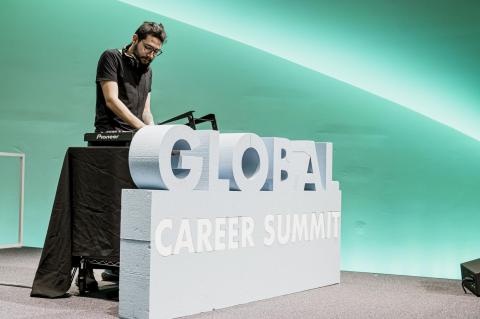 On January 16–19, 2024, Berklee Valencia will present the eighth edition of the Berklee Global Career Summit at CaixaForum, in Valencia, Spain. 
The event is a four-day bootcamp that brings together the most insightful minds from the music industry to explore the ideas shaping future careers in music. Visiting experts and thought leaders from various professional backgrounds will guide you through today's multifaceted global music industry. 
The event focuses on professional development and career paths through a series of keynotes, panels, workshops, and individual mentoring sessions. Sessions are focused on providing practical knowledge that will support your professional development, mainly in the areas of business, film scoring, production, and songwriting. 
The program includes the following activities:
Full access to all keynotes and talks with 20-plus industry experts

Access to 10-plus hands-on career workshops at the basic, advanced, and expert level

Networking opportunities with speakers and Valencia campus students, staff, and faculty

Eligibility to apply to perform at the Berklee Showcase Concert for Berklee Valencia students and Early Bird ticket holders. 
This is your chance to learn about the latest innovations and get real-world advice to help you succeed in your professional career. Don't miss it! 
Current Berklee Valencia students are directly enrolled in this event. For detailed information on prices for other Berklee students, alumni, and external attendees, please visit the event's website.