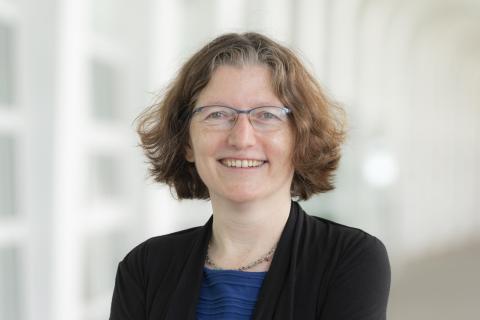 Simone Pilon
Position
Interim Executive Director, Berklee Valencia
Biography
Simone Pilon is interim executive director for Berklee Valencia. She also serves as dean of academic affairs at the Valencia campus, where she plays a leading role in academic strategy, overseeing the graduate and undergraduate programs, academic records and services, library, and technology, as well as serving on the Valencia executive team.
Pilon joined Berklee Valencia in 2020. She previously served as chair of Berklee's Liberal Arts department. Prior to Berklee, Pilon worked as a professor of French and director of international studies at Franklin College in Indiana. As a faculty member, Pilon taught French language and literature as well as interdisciplinary and study abroad courses. As director of international studies at Franklin, she led campus internationalization efforts, including developing and nurturing partnerships and overseeing short-term and faculty-led study abroad programs.
Pilon co-edited a book, with Berklee faculty member Alex Ludwig, Woodstock Then and Now. A 50th Anniversary Celebration, published by Clemson University Press. She also prepared a student edition of Louis Hémon's novel Maria Chapdelaine with Molière and Company. She has published articles and book reviews in international journals and has served as a technical reviewer for the series of CliffsNotes, Dummies, and Everything books. She has presented on topics relating to French language and literature, pedagogy, and internationalization at national and international conferences. Pilon has traveled, studied, and worked internationally including as a Fulbright-Hays scholar to Morocco and Tunisia. She holds a PhD in Québécois literature from Université Laval and an M.A. in French literature from McGill University.